Marquee Theatre Information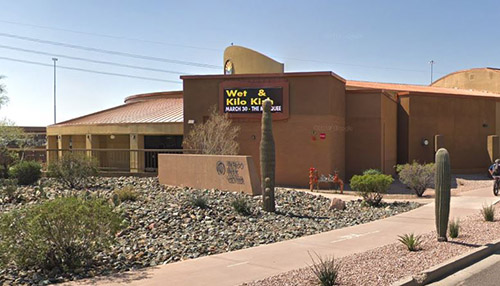 Previously known as the Red River Opry, the now Marquee Theatre has steadily become one of the most popular music venues in all of Tempe.

Owned by Lucky Man Concerts, the theatre features festival seating all the way through, with the back of the house a mere 80 feet from the stage.
Some of the notable performers who have graced this beautiful stage include: Adele, Herbie Hancock, Jimmy Eat World, Katy Perry, The Killers, Muse, and Willie Nelson! The venue really does cater to every music taste, and will continue to do so for years to come.

As well as the sensational performers, you can also come and savour some exquisite food from some of the most popular food stands in the state!

So what are you waiting for? The venue is open all year round, so head on over to the event schedule page to see what talented performers are coming here next!
Further information on Marquee Theatre:
Ticket Policies:
Read about the ticket policies and authenticity guarantees for tickets purchased via this website.
Marquee Theatre Seating Chart:
View the Marquee Theatre seating chart and seating options.
Marquee Theatre Parking:
Find out more about parking and driving arrangements at the Marquee Theatre.